Helping you create amazing homes & communities
Our housing market is broken; fuelling social inequality and climate breakdown. The solution is collective action to create housing which serves our needs - locally and globally
Our mission is to help people create their own amazing homes and communities. We offer professional advice and support, training, and project mentoring to inspire and support community-led housing, self-build, and ecological housing solutions.
Whether you are an individual, an informal group or established organisation, if you want to set up a collective housing project, Ecomotive is able to offer professional advice and support to help your project towards completion.
Ecomotive offer a range of ways that you can learn both the theory and practise of community-led housing. Building on our personal and professional experiences over decades, we can support, inspire and educate you to develop the skills you'll need along the way.
Are you trying to set up or run your own self build or community-led housing project and not sure where to start? Our 1:1 mentoring aims to benefit your project with a light-touch support service, providing a one-off service or monthly one-hour check-in meeting with a dedicated mentor.
Building your own home is a major undertaking even for the most skilled builders. Ecomotive are experienced self-build and self-finish managers, and can support your group to work effectively, safely and enjoyably, improving learning, participation and group collaboration.
Ecomotive can help you design community and collaboration into the very fabric of your housing project. Our in-house Design Team can help enable and evolve your project from initial feasibility, through to masterplanning and architectural design.
Access to finance is an essential step for any housing project. Ecomotive can offer financial modelling and business support to help ensure that your efforts are financially sustainable from early project planning phases through to your 25 year property management plan.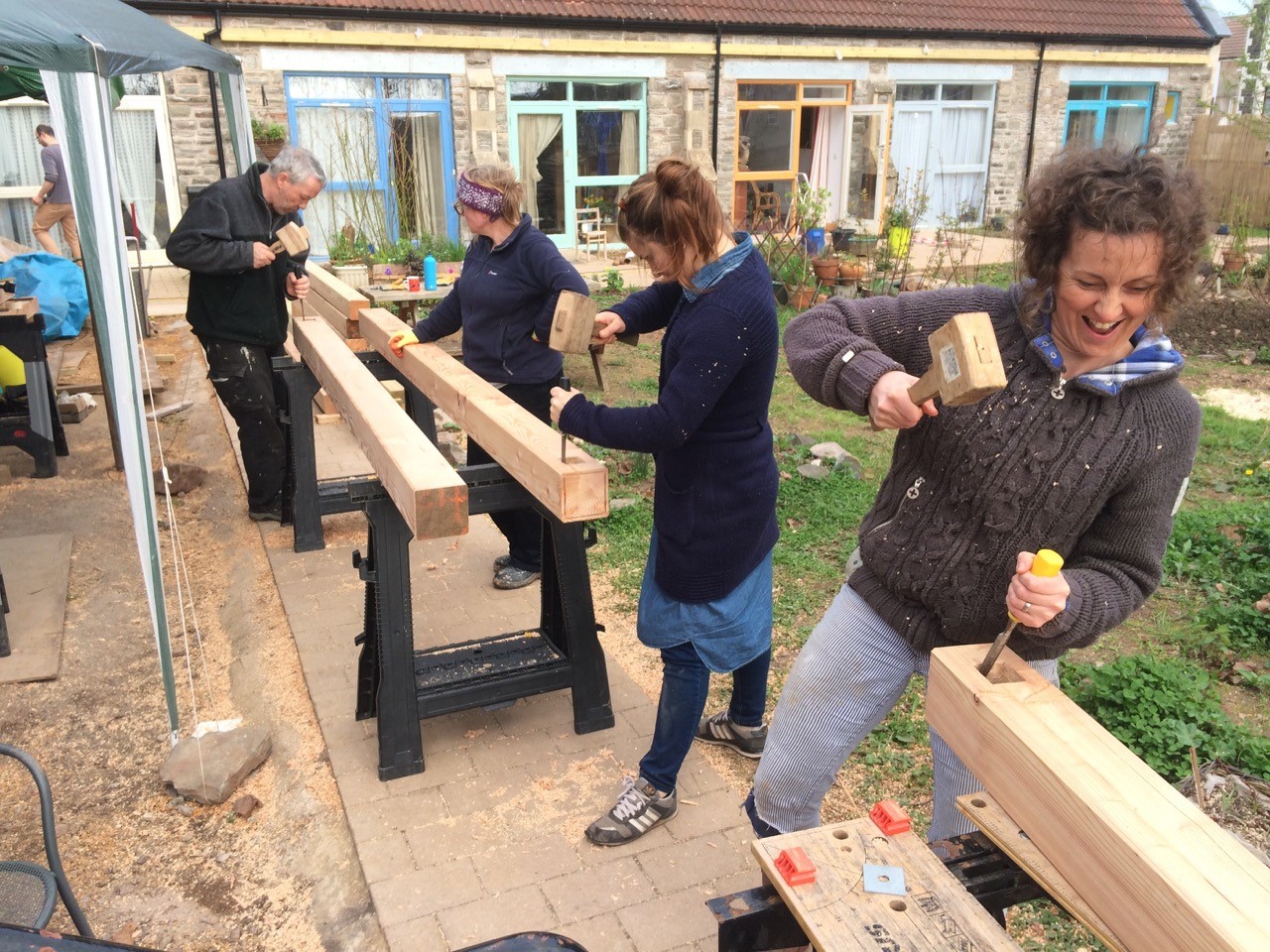 Build your own solution to the housing crisis
If you really want to create your own home, and don't see any options on offer that suit your needs, why not start your own project?
We are here to support you every step of the way. Our tours and workshops will inspire and empower you. Our team of advisers will help get you started, and guide you through the key decisions you need to make. Our design service is available if you need masterplanning and architectural services, while our 1:1 mentoring will help keep you on track if you choose to manage the project yourself.
We couldn't do many of things we do without the help of volunteers. We have different opportunities available to anyone who wants to support solutions to the current housing crisis. See how the works of self-build and community-led housing works and discover the opportunities that arise from people working together!
Contact us to find out about volunteer opportunities or sign up to our newsletter.